PREQUEL TRILOGY
Episode I
The Phantom Menace
The Virtual Edition
Episode II
Attack of the Clones
The Virtual Edition
Episode III
Revenge of the Sith
The Fans' Virtual Edition
The Spies' Virtual Edition
Trailers
SEQUEL TRILOGY
PORTAL SITE
The Virtual Edition
Episode VII
Plague of Doom
The Virtual Edition
Episode VIII
The Darkness Within
The Virtual Edition
Episode IX
Duel of the Fates
The Virtual Edition
Map of the Star Wars

by Nathaniel Reed, 9/2005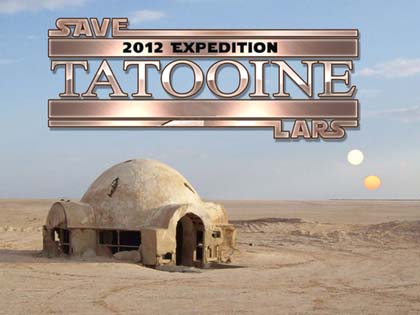 The Prophecy
And in time of greatest despair, there shall come a savior, and he shall be known as : THE SON OF THE SUN.
And he shall bring Balance to the Force.
"Journal of the Whills, 3:12"
Welcome to
Nathaniel Reed's


:: A trilogy of fan-fic set after Episode VI Return of the Jedi, and inspired by George Lucas' historical draft concepts ::
FAQs
April 2016
First Rogue One trailer !
30th April 2016
With little fanfare, the first Rogue One Star Wars Story trailer was released !

Without giving away too much detail about its characters, the trailer sets up the need for a secret rebel mission to discover more information pertaining to a "weapons testing".... which turns out to be the First Death Star ! British actress Felicity Jones plays Jyn Erso, a rebellious character who either joins - or is enlisted by - Mon Mothma (Genevieve O'Reilly resuming her role cut from Episode III) to obtain this information. We see the DS1, as well as Star Destroyers and AT-ATs ; we see an Imperial figurehead in white, as well as what might be Darth Vader flanked by red-garbed 'Royal Guards'. It certainly looks exciting, as well as intriguing ! On first sight, the film seems to be in the very capable hands of British director, Gareth Edwards.

I think there may be a danger that the general public will not initially understand that this 'Star Wars' film has nothing (immediately) to do with the recent Episode VII, so it will be interesting to see how the LFL/Disney marketing team begin to present this instalment over the summer and autumn months ahead of its December 2016 release.
Through the month of April, Episode VII The Force Awakens was released for home entertainment across digital, dvd, and blu-ray international markets. In the UK, there was a film-only dvd release, and a film + extras 2 disc blu-ray release : I purchased the latter, and found that the audio was possibly 'bubbley', so I'm somewhat concerned that that might have been a 'bad batch' of manufactured discs, or there was a greater problem on a much larger scale.

My concerns raised in December about the film - it's clarity in writing and 'logic', it's characterisation, it's too-close an emulation of ANH - still stand, even though it is indeed a fun and engaging film to watch.

The extras were fun.... though as many have pointed out, frustratingly slim ! The deleted scenes were near-pathetic 'head and tail' shots, with really only the scene of Kylo Ren entering the Falcon worth much to the fan and to the overall story. The documentary material had teasingly fleeting shots of cut material - for example, Chewie running out from the Falcon on a snowy 'Starkiller Base' - that implies other such footage does exist. Perhaps this material might re-surface with a later re-packaged release ?! The absence of a commentary was notable, though the four-part documentary was certainly very informative. However, there was very little revelation regarding George Lucas' original input which I think every fan was eager to discover.
Towards the end of April, reports began to surface at MSW and SWNN that the 'Making of TFA' book, due out in October, had been postponed (or even cancelled ?!), and, even more worrying, the LFL Chief Editor J.W. Rinzler, who had authored the definitive OT 'Making Of' books, had now left LFL. This would indeed be an alarming development, and unless too much content sheds light on Episode VIII, let's hope that this matter will be clarified as soon as possible, and the book will be released in due course.
In the illustrated fan-fic Episode VII : Plague of Doom we now return to the space battle raging in orbit above Kessel. Han Solo reviews the state of the engagement, and realises that their chances of success look bleak.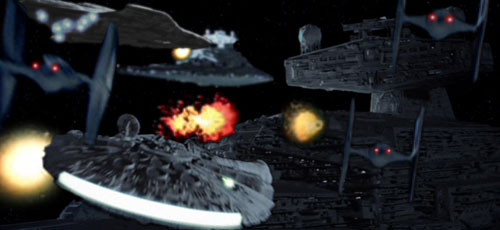 Accelerating towards a Star Destroyer tower, with three TIE fighters in hot pursuit, Han orders Chewie to get ready with the dorsal cannon !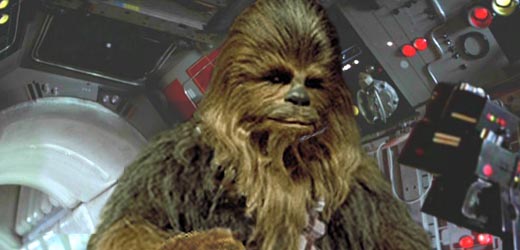 Han loops the Falcon tightly around the Star Destroyer tower, allowing Chewie to target the TIE fighters !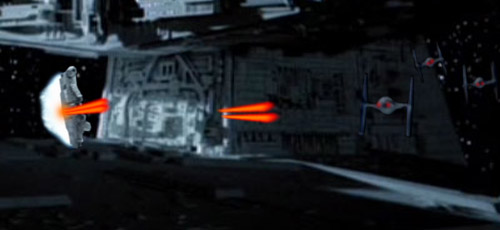 Although the bold manoeuvre was successful, and Chewie's sharp-shooting took out the pursuing TIE fighters, under the red glow of alarms, Han realises that the Falcon's taken too many hits....
You can see the VE artwork in the 'Kessel' art gallery as well as in the online illustrated story, and you can discuss this in the forum here !
Nathaniel Reed, 30th April 2016