PREQUEL TRILOGY
Episode I
The Phantom Menace
The Virtual Edition
Episode II
Attack of the Clones
The Virtual Edition
Episode III
Revenge of the Sith
The Fans' Virtual Edition
The Spies' Virtual Edition
Trailers
SEQUEL TRILOGY
PORTAL SITE
The Virtual Edition
Episode VII
Plague of Doom
The Virtual Edition
Episode VIII
The Darkness Within
The Virtual Edition
Episode IX
Duel of the Fates
The Virtual Edition
Map of the Star Wars

by Nathaniel Reed, 9/2005 | 12/2016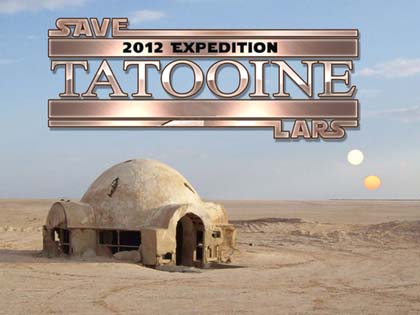 The Prophecy
And in time of greatest despair, there shall come a savior, and he shall be known as : THE SON OF THE SUN.
And he shall bring Balance to the Force.
"Journal of the Whills, 3:12"
Welcome to
Nathaniel Reed's


:: A trilogy of fan-fic set after Episode VI Return of the Jedi, and inspired by George Lucas' historical draft concepts ::
FAQs
December 2017
The Last Jedi !
31st December 2017
Star Wars Episode VIII The Last Jedi has arrived ! Here are my in-depth (and spoiler-ridden) thoughts :



When I first saw Episode VIII The Last Jedi, my initial thoughts were that I was torn and confused over where LFL wanted to send the story. The apparent Hero from The Force Awakens continued in that role, but did not inherit the mantle of 'Skywalker', which, narratively speaking, I was expecting from a series of numbered films specifically describing the generational adventures of a family.

Subsequent viewings, and reading comments on fan forums as well as reading interviews with the writer-director, has helped me appreciate the Hero's non-inheritance, and helped me also to acknowledge the multiple themes of failure and guilt.

Rey, whose backstory she perceived - and therefore us the audience perceived - as being special and significant, turned out to be just a "nobody" thrust in to this wider world of dramatic events. The villain Kylo Ren - Ben Solo - becomes the sole 'vessel' for the Skywalker-Solo line, and now, with the climax of TLJ, we can only assume that Episode IX will either close that family line down with Kylo's narratively-expected death, or he beats the Hero and villainously triumphs [which is highly unlikely in what we must assume is the last of the 'Family' films, and therefore demands a 'classical' conclusion], or perhaps he and Rey become partners in some fashion, romantic or simply politico-military.

The problem, for me, was that all that had transpired in Episode VII led us to expect some dramatic revelation for Rey would occur in the subsequent episode(s). If she was to have been a "nobody" from the outset, then surely, she could have been described as such in The Force Awakens, and we would have accepted it and processed it there and then, and, understanding the plot ramifications of that, we would have moved forward into the next episode ; we would be looking afresh at her adventure knowing that it was unfettered by any legacy and thus knowing how she might feel facing Kylo Ren and Snoke, she would truly be a new hero. But with unfounded expectations ahead of the new movie, I felt the audience ends up being distracted by these expectations.... and potentially being disappointed. As it was, I think this is what coloured my first impression of the film, while subsequent viewings, now accepting the plot direction, allowed me to more fully enjoy the show.

I had been hoping for the last two years that Leia would turn out to be Rey's mother ; that perhaps the girl was conceived shortly before Han left Leia, and, with or without a Force trick to induce a memory loss, Leia deliberately left her with Plutt on Jakku (or elsewhere, and Rey ended up being moved to Jakku) for safety, just as her guardians had exiled her and her brother for their safety. This would have resulted in a brother-sister duel and/or alliance further down the line in Episode VIII or Episode IX.... which surely would have been much more interesting than a Skywalker-Solo / Nobody confrontation ?

We had heard that Episode VII would be 'Han Solo's' film, while Episode VIII would be 'Luke Skywalker's' film, and Episode IX was to have been 'Leia Solo's' film : presumably to allow for a final confrontation between her and her son (and, as I had hoped, potentially her daughter too). Now with Carrie's tragic and untimely death, that detail if not the overall plot is skewed.

Personally, an ideal situation would be to continue the Skywalker-Solo Saga with further episodes as we follow successive generations facing the same or similar moral dilemmas ; catching the adventures of Leia's great grandchildren would surely be more fascinating and resonating ? The adventures of a Nobody, watching them earn their won merit, could be seen through a secondary character accompanying the Skywalkers, or in a stand-alone story of their own. I fully understand the concept that we will now follow Rey earning 'her stripes' through her own efforts without any legacy baggage ; but to me this approach should be telegraphed explicitly and be secondary or completely separate to the 'Family Saga'.

I found the 'mirror-cave' odd but intriguing, and, truth to tell, only frustrating and anti-climactic once my highly-anticipated reveal of Leia being Rey's mother did not come to pass ; further viewings allowed me to appreciate that Rey is discovering that the 'here and now' is what matters, not what came before or what comes ahead.

If Luke wanted to disappear to the "most unfindable place in the galaxy", then why was there a map (with a red pointer !) available ? As I had said post-TFA, surely the map mcguffin could have been replaced with Leia (and Rey) intuiting Luke's location through the Force ?

I was initially surprised by the new characterisation of Luke, but in context of his guilt over Ben Solo and the loss of his new Temple, it's certainly understandable. It was lovely seeing Yoda again, and the concept of "failure [being] a great teacher" is certainly a valid one. It took me three viewings to spot that Luke's appearance was changed for his astral projection onto Crait ! But I was confused as to why he had his father's lightsabre with him, and not the one he had built for himself ? My understanding of that scene was that Luke was projecting his younger self, the Luke that had taught at the New Academy, in order to deliberately be familiar to Kylo Ren : there was obviously a reason why the film-makers chose to show Luke in a younger guise.

I thought Mark Hamill delivered a brilliant, engaging, and convincing portrayal of Luke as now envisioned by RJ. I loved the scene with the "first lesson" when Rey literally reaches out with her hand ; Luke rolls his eyes, then spots the opportunity, and tickles her hand with the grass reed. I wish we had had more between the two of them, and more detailing the Temple and Ben Solo backstories - the proposed bluray release apparently could have up to 20 minutes extra material in deletions, including scenes from Ahch-To. Daisy Ridley's performance was also heart-felt and stunning, as her character discovered there are no clear absolutes in life. Adam Driver's performance seemed more nuanced with a greater depth and conflict than that portrayed in TFA ; he became a villain with purpose and flaw.

The presentation of Supreme Leader Snoke was very good, a technical improvement again on ROGUE ONE's Tarkin. His brief appearances gave rise to more questions regarding his powerful position and a need for more backstory, if only to give us a hint as to the post-ROTJ period, and the cause of his injuries. His fate was a genuine surprise, cleverly conceived and handled, and bold considering it kills the primary villain in the 'middle chapter' and pushes the secondary villain to the fore. Personally, I'm happy with his fate though I just wish that we'd had some greater on-screen backstory. This is probably hinted at with the holo-projector on the stolen ship departing Canto Bight that reveals the war factory production lines, but someone so powerful and presumably known to at least Han & Leia & Luke if not others deserves a little more accessible history. His gold clothing hinted at his opulent and confident character, and was a clever contrast to the ubiquitous red throneroom (which was entirely suitable if not unexpected). His Occulus, however, seemed a missed opportunity to explore new technology or Force-connected devices or again reveal more about Snoke. It appeared to be dependant on the drapes being drawn back, and simply showed a magnified view of the events outside, something that any other existing console-scanner can already provide. I mean, it surely would have been more interesting for it to be able to 'see' other places and/or other times ; or even be, as per late-production rumours, that it was device connected to the Force that sustained Snoke's life against his brutal injuries.


Following the Rey-parentage-reveal, I had minor criticisms with the film. I should perhaps call these 'plot distractions' rather than 'plot holes', though, as before, if they cause the viewer to question the unfolding story, and to be 'pulled' from the immersive experience, then surely that's almost as bad as poor plotting ? The Force Awakens seemed to have several instances of these, while Rogue One appeared to only have a few ; The Last Jedi also seems to have only a few thankfully.

Firstly, we're introduced to Vice-Admiral Holdo. Although there's a passing reference to her command of a Resistance ship, it's not fully clear that that ship (I believe) is one of the smaller ones making up the evacuee convoy. With purple-hair, if she had been on D'Qar at the end of The Force Awakens then ideally we would have seen her, even if only in the background. Furthermore, her 'ballgown' outfit seems at odds with her military station of Vice-Admiral ; Leia is a General, and she too is now presented in more feminine garments, similar to the 'stately' dress seen at the end of the previous episode, but at least we had seen her 'recently' in a military uniform. If the title of Vice-Admiral sits higher than General, then surely Holdo should be commanding the biggest Resistance cruiser and not Leia ?

Likewise, the Bomber squadron appears to arrive without warning, and I'm left wondering whether they've come from the base on D'Qar or from afar. To a lesser extent, the bombers' payload seems to have no trouble falling vertically towards the First Order dreadnought, though one could argue that the bigger ship is naturally creating some sort of gravity well attraction ; similarly, one must assume that there is a magnetic shield (similar to those protecting hangar bays) at the base of the bomber to cocoon the crew.

Although in the run-up to The Last Jedi we had been told that the timeframe bridging the two movies was in effect a follow-on, we don't really have any clear indication of how much time has passed since Starkiller Base was destroyed. Granted, the First Order ambushes the Resistance in the end stages of their evacuation, but in real terms, we don't know if this occurs hours or days (or even weeks) after the SK Base was lost ; similarly, the flight duration of the Falcon to Ahch-To could have taken much longer than implied, and thus we have a bigger window of time to allow for Holdo (and an additional bomber squardon) to arrive at D'Qar.

The First Order's hyperspace tracker idea was novel, though a little 'muddy' ; and I was left thinking that hyperspace tracking had been utilised in a Clone Wars or Rebels story. After all, in TFA Han says that the Guavian Death Gang had tracked his freighter ; and in fact it's implied that Vader's Star Destroyer had directly pursued Leia's ship to Tatooine (from Scarif) at the start of ANH. The Resistance refers to the lead Star Destroyer guiding its convoy as point as they follow the biggest Resistance vessel, but then they immediately talk about disabling the hardware on Snoke's flagship, and not the first Star Destroyer. Apparently there was a passing reference in ROGUE ONE to research into hyperspace tracking which is a neat tie-in... though if the example given above pertaining to ANH (and TFA) is anything to go by, then I fear quite a slip-up in continuity.

When the Resistance Cruiser's bridge is destroyed by the First Order TIE fighter attack, it is not immediately apparent that there's a secondary bridge to which the crew move. It took me three viewings to spot that the camera zooms in on the underside of the cruiser and to Holdo. I can't help but think that if every large ship has a second (or third or fourth) emergency support bridge, then there is no drama when the primary bridge is damaged ; heck, even the ISSD Executor could have had a secondary bridge whose crew could have pulled the ship out of its terminal dive ! It surely wouldn't have been too much of a creative challenge for the heroes and crew to have retired to a 'central mainframe' section of the ship - the pipes and circuitry - and flown the ship 'hot-wired' from there ?? That certainly would have given us a new, exciting and visually interesting perspective on piloting a damaged ship. As it was, from a plotting point of view, we simply go from one damaged part of the ship to another intact part, and there's no further consequence on the characters : we still reach the same conclusion. Yes, this event allows Holdo to take over and results in friction with Poe, but, dramatically, Holdo could have explained her agenda to Poe - there was no reason to keep it secret from him - and in turn, it could have been Leia with this plan of action in mind and to whom Poe was directing his confusion and frustration. There doesn't seem to be any reason for Holdo to withhold her plan from Poe other than this dramatic friction.

Similarly, there seems no rationalisation for it to be Holdo to remain on the cruiser and to pilot it on a suicidal trajectory against the First Order's flagship. A person of such importance would have been escorted to a shuttle, and a nondescript pilot or even droid (or autopilot) would have been left to sacrifice themselves for the Resistance (and equally then conceive the idea of the lightspeed attack). In not killing off Holdo, the film-makers - in hindsight - would have 'covered their backs' and saved a leadership character in light of Carrie Fisher's untimely death : Holdo could have continued to Crait and beyond, and the film-makers would have been free to use or not use her in episode IX as they so deemed. Obviously Poe is being developed for that leadership role, but it just seems odd to introduce a character of such apparent importance (and strategic acumen) only to exploit her as a stepping stone for Poe and then kill her off. I'm sure a dynamic between Poe and Holdo in episode IX would have had much potential.

As for Leia's use of the Force and her 'superman' flight back to the cruiser, I don't really have a problem with it, other than perhaps suggesting we should have seen some sort of tangible 'Force-bubble' around her. What bothered me more was the apparent indication that the bridge door led straight on to a corridor in which Poe and Finn were running to meet Leia. I believe it looked as if the door was opening when the scene finished, and one can't help but wonder about a further pressure breach to the vacuum of space. A double set of doors or a standard airlock or corridor blast doors would be needed ; Poe could even have called out an instruction to close the blast doors or seal the corridor, and that in itself would have been enough for me.

GL had very astutely allowed for hangar bays to be 'open' to space with his inclusion of the reference to 'magnetic shields' in ANH. But as far as I can tell, such protective shields were only for the hangar bays, and not across the whole vessel, otherwise there would be no sense of jeopardy to the rest of the on-board crew. So it could be argued that the bombers seen earlier might have some sort of magnetic shield covering their bomb doors as that is a deliberate opening to space and the crew appear to be able to move from the bomb carriage all the way up to the cockpit.

Even a fantasy world needs 'ground rules' to which the author and the audience can relate. The context needs to be contained with what can and cannot be done, otherwise it becomes a 'free for all' and 'anything goes' attitude which can lead to a very boring drama. There are certain physics and astrophysics that are generally accepted by the typical audience, and the vacuum of space and difference in air pressures would be one of them. The spaceslug in TESB has always bothered me, but I've rationalised it as having enough of an atmosphere inside it to allow for the heroes to move freely. But once again, it's a point of accepted physics that distracts me and pulls me out of the movie. An extra line or two of passing explanatory dialogue could resolve this, or, more creatively, the writer is forced to find another solution.

The Maz Kanata cameo felt unnecessary and illogical. Not ony is it implied that it's Poe who has the idea to contact her - and it was only Finn who had briefly met her - but that she's fighting "the unions" (?!) and she's recording in a moving hologram. The implication is that she has a droid moving with her, but why have her fighting and why have her moving in the first place ? It's conceivable that she might have the 'underground' connections to point the way to a code slicer, but it felt too much of a convenience and the cameo too much of a contrivance simply to allow Maz to return. I fear, especially with JJ Abrams now involved with Episode IX, that Maz might make another re-appearance. In fact, on the subject of holograms, I noticed that Artoo, whilst projecting his ANH holo-message from Leia, turns his head, yet the hologram does not move with it. Once again, that's a lazy error that should not have been missed.

As before with TFA, I really have a gripe that we have humans understanding droid-speak ; this does away with the 'rules' laid down by George Lucas and followed in 6-7 movies [counting ROGUE ONE here] that a protocol droid is required to translate between the droid and the other party ; See Threepio is in effect made redundant, and that is a travesty to GL's legacy as well as to Anthony Daniels. This element is what makes the SW Galaxy a little more exotic and a little less familiar in its "beat up" visual style. Furthermore, it seems that LFL are purposefully moving away from George's original intention that the Family Saga is seen through the limited eyes of the droids, who ultimately act as watchful recorders of the events. Part of their comedy was being being inadvertantly directly involved with momentous events in Galactic history [and a direct homage to Kurosawa's Hidden Fortress in this regard].

The scenes with Artoo, as with Threepio, were all too brief. It became clear now why RJ requested of JJA to swap BB8 for Artoo as companion to Ahch-To. However, that scene between Artoo and Luke aboard the Falcon, although wonderful and sentimental and wry, was flawed for simply allowing Artoo to turn his head while playing the hologram, and then not re-locating the projection elsewhere ! To me, that's another example of laziness on the part of the film-makers, that if not spotted on set could have been addressed in the edit.

The sequence in Canto Bight on Cantonica was fun and interesting, and again subtly picks up on the theme of failure. My only concern was that our attention is brought to the apparent sonic boom given off by the fathiers racing by, yet nothing is then made of this when the horse-creatures our running on the track or the beach or the open grasslands - this seemed to be a perfect opportunity to allow for a super-speed escape from the police which then takes them abruptly to the cliff edge.

Rose was an interesting new character, and it was insightful to tie her to a tragic sister figure. As per my suggestion that the heroes could have retired to the cruiser's central 'mainframe' area (rather than move on to a convenient secondary bridge), this could have provided techie Rose with more of a spotlight, rather than sending her off on a mission. As it was, her perspective on the Galaxy and the First Order was indeed refreshing, and gave a very humane lead-in to the struggle.

The return of Captain Phasma, like the Maz scene, seemed to simply tick boxes and allow for an unnecessary cameo, and didn't really do anything to move the plot forward. Notwithstanding her TFA fate was left completely vague and unresolved, her action on the flagship could have been taken by a First Order security officer, and the events could have played out as it did ; the resulting duel between Finn and Phasma, although exciting, was somewhat hollow plot-wise, and in fact, since it was the Resistance cruiser that ultimately allowed Finn and Rose to escape their execution, they could have just run to the (conveniently unscathed) shuttle that was left for them, completely bypassing the need for the 'face off' between Finn and Phasma. I also fear, what with her ability to escape SK Base, and JJ Abrams returning to the franchise, that Phasma's fate is not entirely resolved with her fiery 'death'.

Crait was an interesting take on a new 'white' planet, with the juxtaposition of the white salt and the red mineral quite dramatic. However, with the obvious Hoth comparison, it does seem strange to have the visual motif of the white planet and 'Imperial walkers' when this was an opportunity to be original ; in the light of the criticism of TFA being too derivative of ANH, surely any other environment would have served the purpose ? Grassland or jungle or mountainous terrain would have given a new locale with its own distinctive visual identity, and a local resource that could have been exploited. Not only did the Resistance attack on the walkers and the canon seem an out of character fool-hardy suicide mission, but the trailers had hinted that the red mineral dust might have been a clever offensive device. Where on Hoth the rebels had utilised tow cables against the walkers, on Crait, they could have sprayed the red dust into the viewports of the enemy vehicles.

The porgs were great ! Cute and adorable and, once on the Falcon, great comic relief. One wonders if they're permanent residents on the Falcon ?! The Caretakers were intruiging and a neat addition to the mystery of Ahch-To.

The TFA mysteries of Lor San Tekka and how Maz obtained Anakin's lightsabre remain sadly unresolved. Episode VII seemed to sow deliberate seeds, Phasma being another example, that were presumed to be addressed (if not resolved) in VIII.

The humour was indeed quite refreshing, especially for what would turn out to be a dark, foreboding, and near-depressing episode. Poe 'holding the line' for Hux was fun (though I see it's becoming a little controversial with fans) and was clearly designed to introduce a darker film with levity. However, there were times when 'Earth language' crept in which seemed to cater for the 21st Century audience rather than sit within the context of a Galaxy Far Far Away, which has never previously required them ; if I hear Earth idioms, then I'm pulled out of the viewing experience. Words such as "holding the line", "tooling", "tech", "badass", "bastard" - remember, this is a franchise aimed at 8-13 year olds - "god-speed" ; they all have semantics in our world, not George's. He may refer to "religion" and to "Hell", but surely they are more generic terms ? Even though the creative reins have been handed on, these new players must surely still follow the rules already laid down for this exotic world ??

John Williams' music was as ever brilliant, though it seemed we only got the one main new theme and that was for Rose ; however, it was lovely to hear variations and extensions of the Island theme and Rey's theme, and later on, it was wonderful to return to the 'Brother and Sister' theme from ROTJ.

Overall, I enjoyed The Last Jedi, it was bold and visually striking, entertaining and exciting ; it developed the new characters, and gave Luke a captivating role, both tragic and heroic. I accept it's not easy writing a fictional world, not to mention that it's someone else's playground ; there are expectations from all involved, from the actors to the audience to the scrutinising fans. However, I would go so far as to say that 'Star Wars' is a high profile and high value product, with great resources at the film-makers' disposal, and only the very best should be undertaken ; there should be a 'quality control check' of sorts to ensure that nothing is unaccounted for, and questions should always be asked that will help rationalise and justify plotting, and ensure aspiring for quality is always foremost in mind.
Nathaniel Reed, 31st December 2017