PREQUEL TRILOGY
Episode I
The Phantom Menace
The Virtual Edition
Episode II
Attack of the Clones
The Virtual Edition
Episode III
Revenge of the Sith
The Fans' Virtual Edition
The Spies' Virtual Edition
Trailers
SEQUEL TRILOGY
PORTAL SITE
The Virtual Edition
Episode VII
Plague of Doom
The Virtual Edition
Episode VIII
The Darkness Within
The Virtual Edition
Episode IX
Duel of the Fates
The Virtual Edition
Map of the Star Wars

by Nathaniel Reed, 9/2005 | 12/2016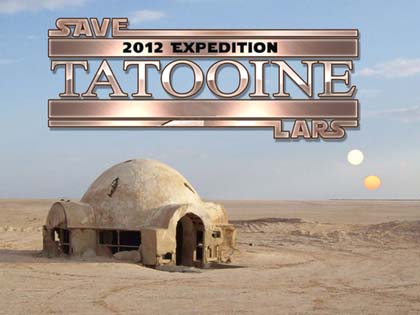 The Prophecy
And in time of greatest despair, there shall come a savior, and he shall be known as : THE SON OF THE SUN.
And he shall bring Balance to the Force.
"Journal of the Whills, 3:12"
Welcome to
Nathaniel Reed's


:: A trilogy of fan-fic set after Episode VI Return of the Jedi, and inspired by George Lucas' historical draft concepts ::
FAQs
June 2017
Change of directors for Young Han Solo !
30th June 2017
At the end of June, StarWars.com gave the surprise announcement that the directing duo of Chris Miller and Phil Lord would not continue on principal photography of the still-untitled Young Han Solo movie.

A few days later, the Official Site announced that Ron Howard, veteran director and close friend of LFL & LFL President Kathleen Kennedy, was to take over with near-immediate effect.

Understandably, the fan sites and media news sites have been scrabbling to get the inside news on this very momentous change. The latest indications are that the directors had not been obtaining enough filming coverage to afford the editors much flexibility, and there had been too much on-set improvisation and veering away from the Kasdan script to LFL's liking.

Fansite SWNN recorded many of the developments :



Knowing that the production was halfway to three-quarters through principal photography, it will be interesting to say the least as to how Ron Howard will pick up on the material, shoot new footage, and be able to blend it seamlessly with the previous content, without any major delay on the film's May 2018 release date.
In the illustrated fan-fic Episode VII : Plague of Doom, Leia and Artoo disembark from the Coraller starfighter in the hangar bay of Home One.
Han and Chewie appear from under the Falcon, dirtied from spot repairs. Leia runs over to her husband to embrace him, though Han is immediately suspicious and anxious as to why the squadrons have returned and whether Leia had a direct involvement in it !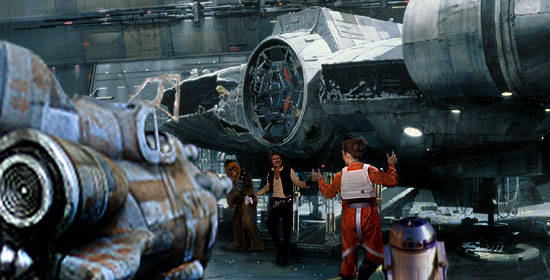 You can see the VE artwork in the 'Kessel' art gallery as well as in the online illustrated story, and you can discuss this in the forum here !
Nathaniel Reed, 30th June 2017