PREQUEL TRILOGY
Episode I
The Phantom Menace
The Virtual Edition
Episode II
Attack of the Clones
The Virtual Edition
Episode III
Revenge of the Sith
The Fans' Virtual Edition
The Spies' Virtual Edition
Trailers
SEQUEL TRILOGY
PORTAL SITE
The Virtual Edition
Episode VII
Plague of Doom
The Virtual Edition
Episode VIII
The Darkness Within
The Virtual Edition
Episode IX
Duel of the Fates
The Virtual Edition
Map of the Star Wars

by Nathaniel Reed, 9/2005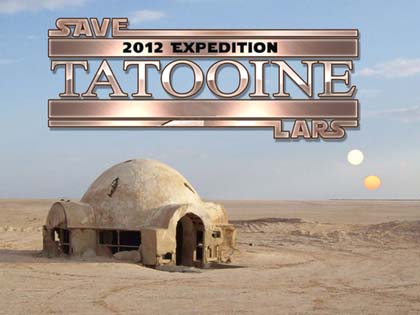 The Prophecy
And in time of greatest despair, there shall come a savior, and he shall be known as : THE SON OF THE SUN.
And he shall bring Balance to the Force.
"Journal of the Whills, 3:12"
Welcome to
Nathaniel Reed's


:: A trilogy of fan-fic set after Episode VI Return of the Jedi, and inspired by George Lucas' historical draft concepts ::
FAQs
March 2014
The Jedi Elders begin the counter-attack against the TIE fighters !
30th March 2014
As the Imperial TIE fighters ambush Leia's Devil Squadron of Jedi students, the seven Jedi Elders, piloting Alliance A-Wings, swiftly loop around the enemy, and begin identifying targets. Led by Master Dree Tan, the Jedi quickly synchronise their attack strategy, and begin to separately lead the Jedi Devils.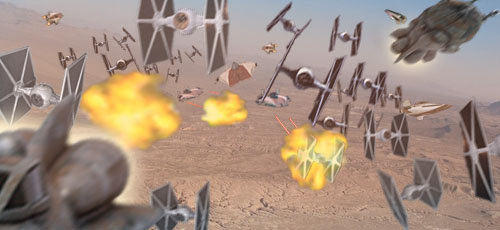 In the Star Wars sequel trilogy fan-fic, Episode VII : Plague of Doom, Scott and I decided to introduce seven aged Jedi Masters. These 'Jedi Elders' serve the purpose of providing much needed support for Luke in his attempts to re-establish a Jedi Order ; they were justified by the 'simple' plot device given in Episode III : Revenge of the Sith that Order 66 potentially scattered and disconnected fugitive Jedi, but that Obi-Wan's re-calibration of the Temple broadcast signal would also have instructed any surviving Jedi to stay away from the Interior. Furthermore, events in the Virtual Sequel Trilogy will transpire to reveal certain Elders will play an instrumental role.
You can see the VE artwork in the 'Kessel' art gallery as well as in the online illustrated story, and you can discuss this in the forum here !
Early in March, the Official Site announced the start of the Clone Wars Final Season (6) to be broadcast on the Netflix platform. With Dave Filoni discussing the series' focus on Yoda, Qui-Gon, and Sifo-Dyas, many significant events will be presented, or at least be hinted at to pose yet more questions !
At the end of the month, recent speculative rumours were finally confirmed when the Official Site announced that Principal Photography for Episode VII would begin in May 2014 at Pinewood Studios in the UK. The site verified that a new young cast would lead some familiar faces ! One can only imagine this affirms the return of Mark Hamill, Carrie Fisher, and Harrison Ford....!
Furthermore, TheForce.net reported on rumours that Peter Mayhew was unable to attend a fan convention in May due to "filming commitments" ! If true, then that can surely only mean one thing.... the Original Wookiee will be back !!
Finally, may I wish Ewan McGregor, myself, and the late Sir Alec Guiness sequential Happy Birthdays for the next few days ahead ! :o)
Nathaniel Reed, 30th March 2014