PREQUEL TRILOGY
Episode I
The Phantom Menace
The Virtual Edition
Episode II
Attack of the Clones
The Virtual Edition
Episode III
Revenge of the Sith
The Fans' Virtual Edition
The Spies' Virtual Edition
Trailers
SEQUEL TRILOGY
PORTAL SITE
The Virtual Edition
Episode VII
Plague of Doom
The Virtual Edition
Episode VIII
The Darkness Within
The Virtual Edition
Episode IX
Title tba
The Virtual Edition
Map of the Star Wars

by Nathaniel Reed, 9/2005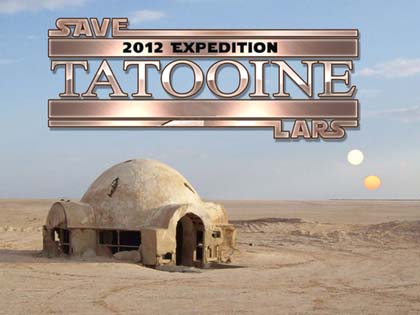 The Prophecy
And in time of greatest despair, there shall come a savior, and he shall be known as : THE SON OF THE SUN.
And he shall bring Balance to the Force.
"Journal of the Whills, 3:12"
Welcome to
Nathaniel Reed's


:: A trilogy of fan-fic set after Episode VI Return of the Jedi, and inspired by George Lucas' historical draft concepts ::
May 2013
Mon Mothma discloses the nefarious plans of the Imperials !
31st May 2013
Towards the end of our fan-fiction Episode VII : Plague of Doom, the young Jedi Master Luke Skywalker and the Princess of Ondos, Alana Seren, have updated Mon Mothma with their discovery of the Imperial operations on Kessel.
The Leader of the Galactic Alliance quickly moves to publicise Emperor Amedda's secret plans for a "plague of doom", mutating the kessellian spice into dociling and controlling aura gas ! By revealing the audacious plans of the Second Emperor to control and subjugate even more, Mothma hopes that public knowledge will force Amedda's hand and he would back down....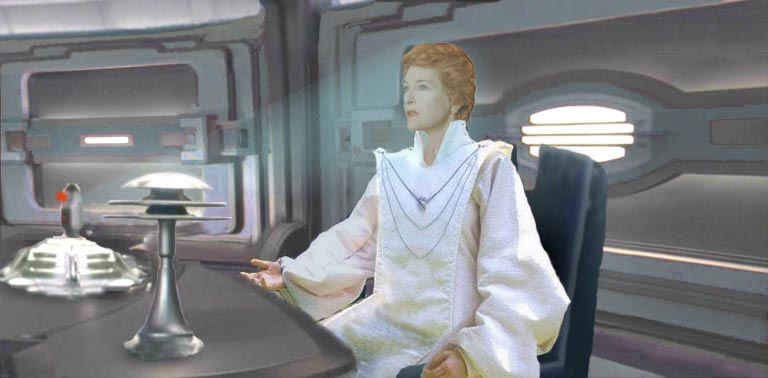 You can see the VE artwork in the 'Coruscant' art gallery as well as in the online illustrated story, and you can discuss this in the forum here !
Early in May, the Official Site revealed that Episode VII production will take place in the UK in 2014. At least a quarter of the shooting will take place here, due to negotiated tax breaks. Of course, what with the long-standing history of all six movies being part-filmed in the UK, it continues the fitting tradition.
Mid-May saw another tremendous announcement from the Official Site : a new animated series, replacing The Clone Wars, and to be known as Star Wars : Rebels. This show will for the first time on screen explore the almost two decades of fomenting rebellion, and presumably also provide glimpses into Darth Vader's purge of the final Jedi survivors.
And finally at the end of the month, the Official Site almost-sneakily revealed that Episode II : Attack of the Clones : 3D will be theatrically presented at Celebration Europe II in Germany in July. Great news following the stalled release announcements, and hopefully in the not-too-distant-future AOTC:3D will get a wider release, along with the other four episodes........
Nathaniel Reed, 31st May 2013