PREQUEL TRILOGY
Episode I
The Phantom Menace
The Virtual Edition
Episode II
Attack of the Clones
The Virtual Edition
Episode III
Revenge of the Sith
The Fans' Virtual Edition
The Spies' Virtual Edition
Trailers
SEQUEL TRILOGY
PORTAL SITE
The Virtual Edition
Episode VII
Plague of Doom
The Virtual Edition
Episode VIII
The Darkness Within
The Virtual Edition
Episode IX
Duel of the Fates
The Virtual Edition
Map of the Star Wars

by Nathaniel Reed, 9/2005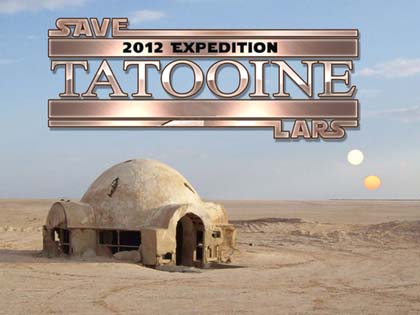 The Prophecy
And in time of greatest despair, there shall come a savior, and he shall be known as : THE SON OF THE SUN.
And he shall bring Balance to the Force.
"Journal of the Whills, 3:12"
Welcome to
Nathaniel Reed's


:: A trilogy of fan-fic set after Episode VI Return of the Jedi, and inspired by George Lucas' historical draft concepts ::
FAQs
May 2014
Filming begins on the Official Episode VII !
30th May 2014
On the 16th of May, the Official Episode VII began filming, surprisingly without much ado. US and UK fan sites TheForce.Net and JediNews.Co.Uk respectively picked up on the news, with the latter also providing some interesting tech details from the camera slate, which implied bright lights for a studio-based exterior set.... and along with the (deliberate ?) scattering of sand, one suspects a desert world, and wonders if we do indeed return to Tatooine.

About a week later, Kathleen Kennedy confirmed that the production would be utilising Abu Dhabi.... and shortly afterwards, the director himself, J.J. Abrams no less, posted a video from Abu Dhabi announcing the welcoming news, and introducing a charity fund-raising competition called 'Force for Change' that allowed two lucky winners the opportunity to join the production at PineWood Studios in the UK as dressed characters ! However, what was also teasingly fun was seeing a nosey alien market vendor stroll past Abrams ; this was a new creature, harking back to the Jim Henson creations for THE DARK CRYSTAL, but which alone whetted my appetite for the forthcoming film !! :o)
Interestingly, the UK's JediNews also reported on a rumour that maestro poster artist, Drew Struzan, who had created the amazing promotional artwork for the 1997 OT and the subsequent PT, might come out of retirement for at least Episode VII to produce a new poster in the same style as the others. If this is true, then it'd be a great coup to help tie in the new film(s) with the existing canon, as well as allow us another opportunity to enjoy Struzan's great skill !
Shortly afterwards, the Official site introduced us to the Director and Writer for the first of the new stand-alone adventures ! British director Gareth Edwards caught world attention with Monsters, a low-budget Sci-Fi special effects film with a minimal cast and crew ; he then went on to direct the 2014 release of Godzilla ; Gary Whitta wrote The Book of Eli in 2010 ; both are self-confessed Star Wars fans !
Nathaniel Reed, 30th May 2014