PREQUEL TRILOGY
Episode I
The Phantom Menace
The Virtual Edition
Episode II
Attack of the Clones
The Virtual Edition
Episode III
Revenge of the Sith
The Fans' Virtual Edition
The Spies' Virtual Edition
Trailers
SEQUEL TRILOGY
PORTAL SITE
The Virtual Edition
Episode VII
Plague of Doom
The Virtual Edition
Episode VIII
The Darkness Within
The Virtual Edition
Episode IX
Duel of the Fates
The Virtual Edition
Map of the Star Wars

by Nathaniel Reed, 9/2005 | 12/2016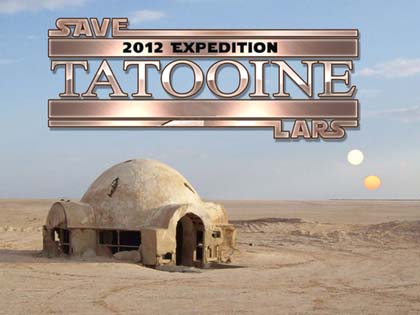 The Prophecy
And in time of greatest despair, there shall come a savior, and he shall be known as : THE SON OF THE SUN.
And he shall bring Balance to the Force.
"Journal of the Whills, 3:12"
Welcome to
Nathaniel Reed's


:: A trilogy of fan-fic set after Episode VI Return of the Jedi, and inspired by George Lucas' historical draft concepts ::
FAQs
November 2017
Entertainment Weekly covers The Last Jedi !
30th November 2017
Entertainment Weekly provided its third and final round of coverage for TLJ with slightly more in-depth articles and interviews. They included :


Mark Hamill, talking about Luke's return ; and giving a tantalising glimpse of his character stepping into the Falcon's cockpit !
Cravings from both Rey and Kylo Ren.
Rose actress Kelly Marie Tran on her heritage and acting.
Revealing how the new Crait Crystal Fox was created.
Laura Dern's role as Admiral Holdo, and her dynamic with "old friend" Leia.
Andy Serkis revaling a little more about the emotionally tortured and physically twisted Snoke.
A look at the Porgs !
A behind-the-scenes look at BB-9E, the Canto Bight police speeders, and the Resistance 'ski speeders' from Crait.
The running length for TLJ has now been verified as 150 minutes - two and a half hours ! - making it the longest SW movie ! We shall see how exciting the plot and edit is to ensure that the audience is whisked through the drama without the need to check the time (or go to the toilet) !!
At the beginning of the month, LFL announced a new trilogy of movies helmed by Rian Johnson, and a possible go-ahead for the live-action TV series. The former will be "entirely new content", but as yet we don't know where or when it will be set. Johnson will supervise the creation of the material, and will write and direct the first episode.
Of the live-action TV series, SWNN referenced a report from 'Variety' that Disney's Bob Iger has confirmed the show for 2019/2020. With no official word from LFL, and talk of this dating back many years, we have to be cautious with how this may pan out.
In the virtual edition of Episode VII : Plague of Doom, the Imperial Scientist Doctor Bloodory commences the surgery on King Oxus of Ondos.
A modified Imperial interrogation droid moves towards the unconscious Oxus....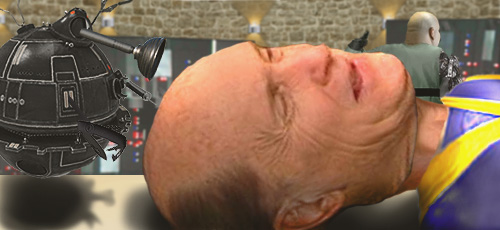 You can see the VE artwork in the 'Kessel' art gallery as well as in the online illustrated story, and you can discuss this in the forum here !
Nathaniel Reed, 30th November 2017