Welcome to
Nathaniel Reed's


:: A trilogy of fan-fic set after Episode VI Return of the Jedi, and inspired by George Lucas' historical draft concepts ::
October 2011
Escaping Bungle, escaping Kessel !
30th October 2011
As previously illustrated, Luke Skywalker is stationed in the Millennium Falcon's dorsal lower gunport, and, relying on the Force to guide him, opens fire into the rocky canyon wall of Kessel's Bungle range.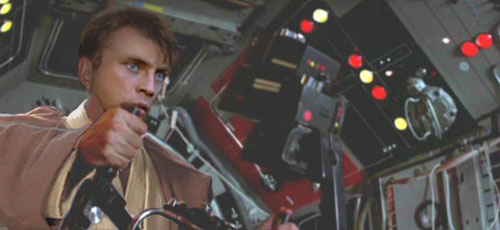 By creating a huge rockfall, Luke ensures that all the pursuing TIE fighters are taken out in one fell swoop !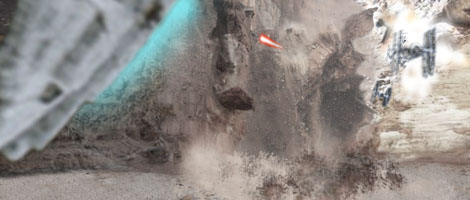 Han congratulates his friend on his successful sharp-shooting....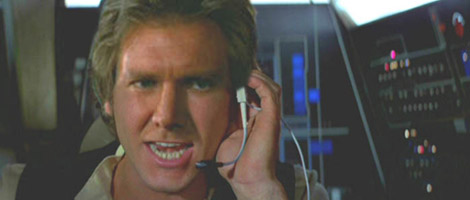 .... and then sends the Falcon skyward !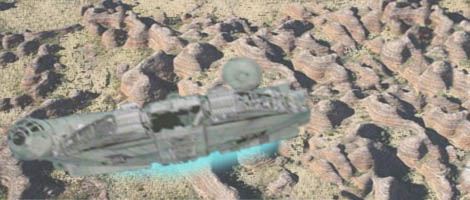 Han rendezvous with Lando Calrissian in the stolen Imperial Star Destroyer in orbit above Kessel.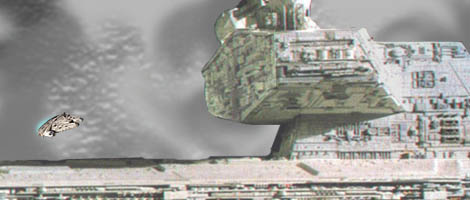 The two longtime friends confirm their destinations.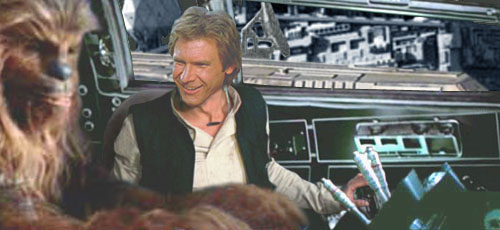 And then before the Imperials can mobilise any more forces to pursue them, the two ships jump to lightspeed and the safety of hyperspace......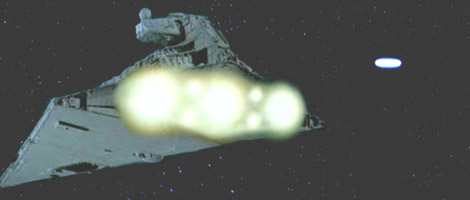 You can see the VE artwork in the 'Kessel' art gallery as well as in the online illustrated story, and you can discuss this in the forum here !
To herald the forthcoming 3D release of Star Wars Episode I : The Phantom Menace, the Official Site has released a non-3D trailer. Although it draws imagery from the other episodes, the majority of it still remains the original 1999 trailer. I have great hopes for the 3D transfer, though I am increasingly aware that many current 3D movies don't seem to have as much visual impact as one would hope, and it remains a novelty gimmick, that enhances the story impact very little. Lucas has said that he himself is quite critical of this new 3D phenomenon, and feels it should ever only serve the story, so I hope that the 3D punch will deliver on promoting the drama.
Nathaniel Reed, 30th October 2011