Welcome to
Nathaniel Reed's


:: A trilogy of fan-fic set after Episode VI Return of the Jedi, and inspired by George Lucas' historical draft concepts ::
FAQs
September 2014
Action at the latest UK location shoot !
30th September 2014
September saw, quite by accident, Star Wars Episode VII activity at the old airbase at Greenham Common, near London. A local flying club pilot was taking aerial shots of the countryside for advertising when he happened to photograph the partial set of the Millennium Falcon and several X-Wings outside the bunker-hangars of the Greenham airbase. Complete media frenzy ensued, and subsequent images and reports confirmed certain actors present as well, namely Adam Driver - previously rumoured to be the villain - now spotted in an X-Wing flight suit ?!! Harrison Ford and John Boyega were supposedly on site too. Some fans are wondering if semi-official artwork for Dantooine gives the Greenham location a name ?!
Now this news about Driver being present is starting to make me wonder if he is playing the son of Han and Leia Solo - with Daisy Ridley playing their daughter - and that at some later point he turns villainous.... perhaps directly at the hands of the episode's Sith Lord, or Dark Side devotee.... ??
Meanwhile, plot rumours suggest that Luke is not in fact held captive but instead is in a self-imposed exile on Dagobah, following about 20 years of rebuilding the Jedi Order. Fearing that he could become a powerful tool for the Dark Side of the Force, Luke flees to the swamp planet, only to be located by the young heroes of the cast, and possibly Han and Leia too.
Another plot rumour, at the end of September, depicts Daisy Ridley in a cantina, looking for Han, finding him and Chewbacca, and all being distracted by an explosion in the sky - an explosion caused by the enemy (the Empire ??), and possibly involving a moon ! Also, many references to McQuarrie artwork inspiring this episode, and even Nein Numb could be returning ?!

Right at the end of September, another fansite and spy report site argued that this scene detail was too specific for pre-production or even production, and warned its readers to be wary of this plot rumour...
In our Virtual Edition of Episode VII : Plague of Doom, Master Oppo Rancisis continues his pursuit of enemy TIE fighters above the stoney desert of Kessel !
In this older image created back in 2008 (!), Master Jedi Rancisis aims at a sentry ship and fires !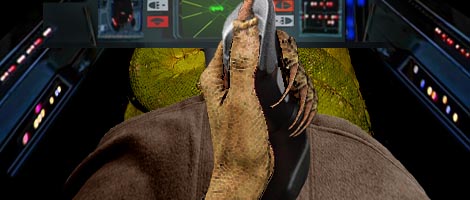 In this recent artwork, the third TIE fighter loops around and lines up on the A-Wing's tail....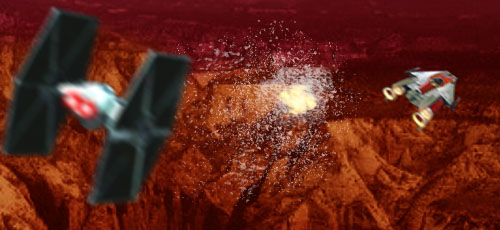 The next shot is depicted in older artwork again, with Master Dree Tan alerting his padawan wingmen in their Corallers that Oppo needs help ...!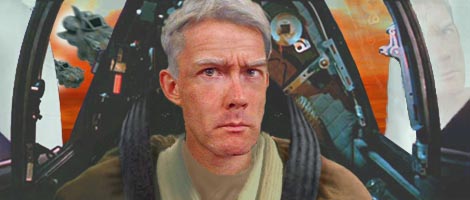 September artwork then depicts Dree Tan and his wingmen arcing in towards Master Ranscisis....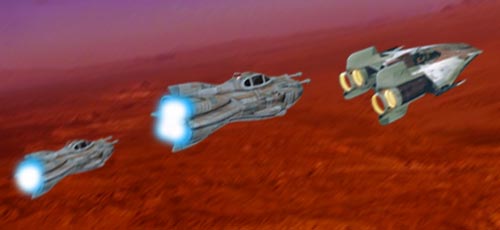 .... and Tan warns the other Jedi Elder that they're coming up fast behind him, and their plan is to flame the pursuing TIE with their engines !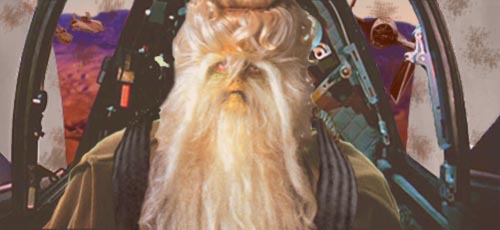 You can see the VE artwork in the 'Kessel' art gallery as well as in the online illustrated story, and you can discuss this in the forum here !
And finally, a fourth padawan was born to the Reed family : at the beginning of the month, Monty joined us !
Nathaniel Reed, 30th September 2014