PREQUEL TRILOGY
Episode I
The Phantom Menace
The Virtual Edition
Episode II
Attack of the Clones
The Virtual Edition
Episode III
Revenge of the Sith
The Fans' Virtual Edition
The Spies' Virtual Edition
Trailers
SEQUEL TRILOGY
PORTAL SITE
The Virtual Edition
Episode VII
Plague of Doom
The Virtual Edition
Episode VIII
The Darkness Within
The Virtual Edition
Episode IX
Duel of the Fates
The Virtual Edition
Map of the Star Wars

by Nathaniel Reed, 9/2005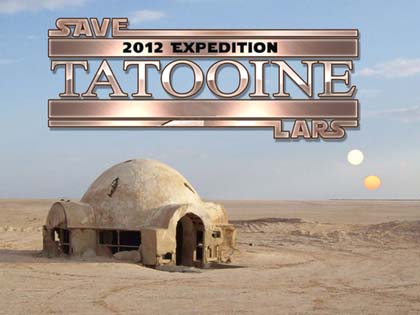 The Prophecy
And in time of greatest despair, there shall come a savior, and he shall be known as : THE SON OF THE SUN.
And he shall bring Balance to the Force.
"Journal of the Whills, 3:12"
Welcome to
Nathaniel Reed's


:: A trilogy of fan-fic set after Episode VI Return of the Jedi, and inspired by George Lucas' historical draft concepts ::
FAQs
September 2016
New composer for Rogue One,
cinematographer revealed for Young Solo
30th September 2016
In mid September, it was revealed that there would be a change to the composer for Rogue One. Probably due to the extent of additional photography, Alexandre Desplat became unavailable, and Michael Giacchino has stepped up to the mark to score for the first stand-alone film. His scores have ranged across the recent Star Trek reboots as well as Pixar's The Incredibles and Inside Out.
In addition, at the end of the month, the cinematographer for the 'Young Han Solo' movie was announced as Bradford Young, whose previous credits include the political drama Selma and the Sci-Fi alien contact thriller Arrival.
The space battle above Imperial-held Kessel continues ! In the illustrated fan-fic Episode VII : Plague of Doom, Leia Solo has led the survivors of her 'Devil Squadron' back to the battle high above the infamous spice planet !
However, with six Star Destroyers in orbit, there is no end to the wings of TIE fighters ready and waiting to be unleashed !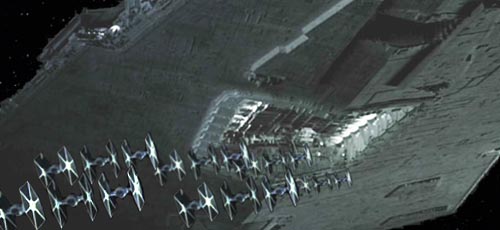 Leia and Wedge race through the ongoing meleé, the odds in favour of the Alliance starfighters now slipping fast....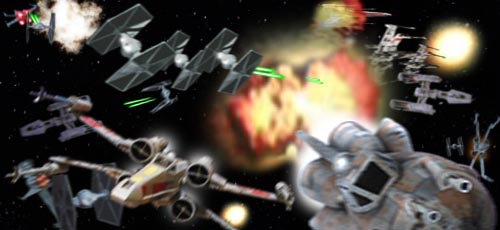 You can see the VE artwork in the 'Kessel' art gallery as well as in the online illustrated story, and you can discuss this in the forum here !
In September, I finally sat down and re-built the coding for the Virtual Edition Star Wars Galaxy Map that I had originally created back in 2005, and revised in 2009. I also took the opportunity to update the map with planets from not only the latest developments in the VE Sequel Trilogy story, but also from the official Episode VII The Force Awakens movie. I've re-uploaded it here (found via the permanent link on the left margin), and am currently re-laying the 'hyperlane' routes which will be re-published as soon as possible !
Nathaniel Reed, 30th September 2016