Walk through our indoor 1940s Street, try on clothes and uniforms and let the youngsters do a quiz. Watch the Wartime Britain movie then have a Camp coffee in our gift shop cafe! Fun for all ages whatever the weather.
Open 10am daily (not some Winter Weekends*)
(last admission 3pm)
*Jan/Feb 2019 we will be closed on some Weekends. This is due to our increasingly popular overnight paranormal ghost investigations. Sorry for any inconvenience
Merry Christmas & A Happy New Year.
CLOSED until Fri 28th Dec
Guided Tours & Lessons available for schools & groups
(subject to change. Phone or email or Facebook for updates )
Evenings are available for Groups by booking.
We are a family run museum and receive no funding.
Adults £7.50, Child/oap £6.50, under 5s Free.
Family £25.00, School groups £6.50
Group Special - Group Tour and Teas £7.50
mail@1940sSwanseaBay.co.uk Tel 01792 458864
GDPR - When you contact us, we may keep for your name, your email address and telephone number, and if applicable, the school or group that you represent. Please see our Privacy Policy that states how we deal with this information
Watch our Great War Tommy tribute video click here
Indoor Great War 1914-18 Memorial Trench & Display
Please Look at our EVENTS Page for details of What's On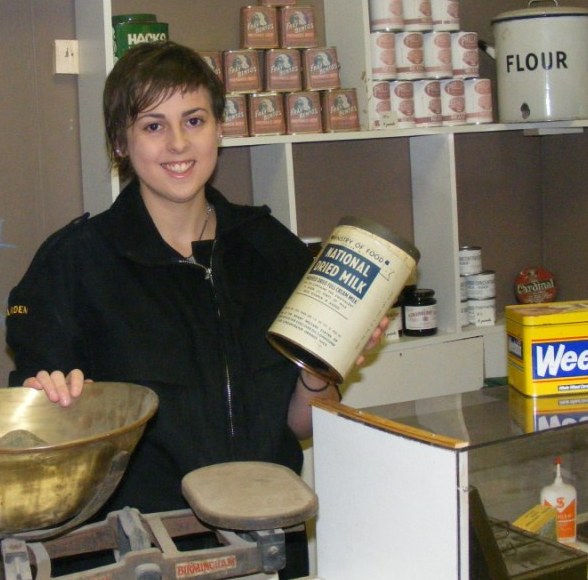 ------------------------------------------
Please take the opportunity to watch our "Guided Tour" video below.
There are exciting developments in our area - the Ffordd Amazon link road has been built alongside our building, work is complete on the new University Bay Campus and the Tidal Lagoon Project may happen. A new housing estate is being built next door to us. Once complete we plan to build a new visitor entrance and cafe. Unfortunately until Spring 19 there will be some disruption to access to the museum as new cables and drains are laid and fences built. There will also be dust and debris in the area. We aim to remain open daily but there will be days when we will have to close at short notice due to contractors requirements. This is beyond our control but we apologise in advance for any inconvenience to our visitors.
First Cymru Buses - 57 NEATH service to Elba Crescent is near us (beside Blazer's Caravans). Weekdays leaves Swansea 5min to the hour. Leaves Elba Cresc 38mins past the hour