Step back in time to the early 1940s…
Most people have heard of the London 'Blitz', but the ports and industrial towns of South Wales were also targets for the German Luftwaffe. 1940s Swansea Bay tells the story of the impact of the bombing raids on the area, and how the local people managed to cope with the devastation.
Ewch yn ôl i'r 1940au cynnar…
Mae llawer o bobl wedi clywed am 'Blitz' Llundain, ond roedd porthladdoedd a threfi diwydiannol De Cymru hefyd yn dargedau i Luftwaffe'r Almaen. Mae Bae Abertawe 1940au yn adrodd stori effaith yr ymosodiadau bomio ar yr ardal, a sut roedd y bobl lleol yn ymateb i'r dinistr.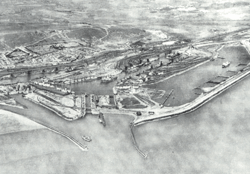 Dilynwch daith yr awyrennau yn ystafell gynllunio y Llu Awyr Frenhinol cyn fynd am loches yn y gysgodfa. Wedyn, ar ôl clywed y seiren, ewch am dro ar hyd stryd sy wedi'i hail-greu, heibio'r tai, a'r siopau ac i mewn i'r dafarn ar y gornel.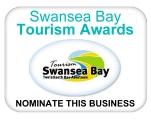 1940s Swansea Limited, trading as 1940s Swansea Bay
Privacy Notice

This privacy notice tells you about the information we collect from you when you send us an email, instant message or get in touch via our website or telephone. In collecting this information, we are acting as a data controller and, by law, we are required to provide you with information about us, about why and how we use your data, and about the rights you have over your data.

Who are we?

We are 1940s Swansea Ltd. Baldwin's crescent, Crymlyn Burrows, Swansea. SA1 8PT. You can contact us by post at the above address, by email at mail@1940sSwansea.co.uk or info@1940sSwansea.com or by telephone on 01792 458864. mob 07596 592356

We are not required to have a data protection officer, so any enquiries about our use of your personal data should be addressed to the contact details above.

What personal data do we collect?

When you contact us, we ask you for your name and your email address, and if applicable, the school or group that you represent.

Why do we collect this information?

We will use your information to send you details about 1940s Swansea. This may be to help you plan a visit to us for example.

What do we do with your information?

Your information is stored in our database and is not shared with any third parties. It is not sent outside of the UK. We will not use the information to make any automated decisions that might affect you.

How long do we keep your information for?

Your information is kept for as long as you continue to consent to receive details about 1940s Swansea.

Your rights over your information

By law, you can ask us what information we hold about you, and you can ask us to correct it if it is inaccurate.
You can also ask for it to be erased and you can ask for us to give you a copy of the information.

You can also ask us to stop using your information – the simplest way to do this is to withdraw your consent, which you can do at any time, either by clicking the unsubscribe link at the end of any newsletter, or by emailing, writing or telephoning us using the contact details above.

Your right to complain

If you have a complaint about our use of your information, you can contact the Information Commissioner's Office via their website at www.ico.org/concerns or write to them at:

Information Commissioner's Office
Wycliffe House
Water Lane
Wilmslow
Cheshire
SK9 5AF