A new multi million pound link road being built alongside our building has been completed. The developer is about to start building houses next to us which will provide a new car park for the museum and we can then build a new visitor entrance and cafe.
Unfortunately there will be some disruption to access to the museum as new cables and drains are laid and fences built. There will also be dust and debris in the area. We aim to remain open daily but there will be days when we will have to close at short notice due to contractors requirements. This is beyond our control but we apologise in advance for any inconvenience to our visitors.
2019 events details tbc.
--------------------------------------------------------------
Check our Facebook page for updates: www.Facebook.com/1940sSwansea
Events are correct at the time of listing but may be subject to change. Follow the hyperlink where the blue text is underlined.
If you have any corrections or know of any events please tell us.
Further 2019 events will be published as they are confirmed
Several websites give listings of events and fairs across the UK. If you are interested in militaria of any period then have a look at MILWEB.co.uk
Captured! - The Glamorgan Home Guard CURS - 29th Infantry Division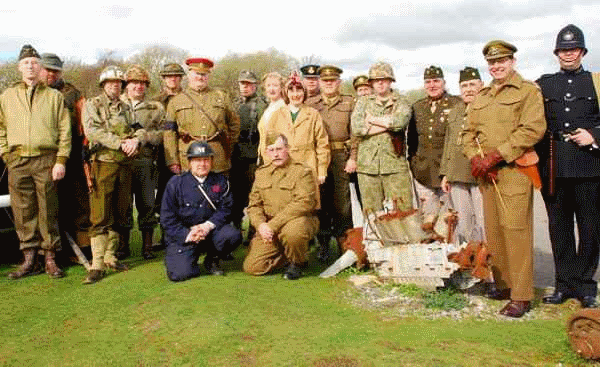 Pictures courtesy of The Glamorgan Home Guard and CURS, please do look at their websites:
http://www.curs-uk.com/ http://glamorganhomeguard.webs.com/
--------------------------------------------------
SCHOOL & GROUP VISITS
Bookings now being taken for School Visits to 1940s Swansea Bay.
Standard package 1030am - 1.30pm includes lessons on Rationing, Evacuees and The Blitz can be tailored to your needs. Guided tour of our indoor 1940s Street with an Air Raid Warden. Dressing up area with modern day gas masks. 1939 to 1945 newsreel timeline.
Interactive Guided Tours Ideal for KS2+3.
WE ARE ALSO AVAILABLE FOR EVENING GROUP VISITS
Ideal for WI, Round Table, Rotary, Brownies, Cub, Scouts, Guides, ATC, ACF etc!
Tel 01792 458864 or email for details
Dates Still Available for this Term - Email or Telephone for details

------------------------------------------------------------------------------------------------
To find Swansea hotels nearby, visit HotelsCombined
-------------------------------------------------------------------------------------------------------------------